This performance is not occurring based on a statement issued by the City of Kingston on March 13, 2020. 

The City of Kingston is suspending all scheduled events in the Regina Rosen Auditorium at the Grand Theatre effective immediately.

This is based on the recommendation today by Ontario's Chief Medical Officer of Health to immediately suspend all large events and public gatherings of more than 250 people.

As we are making this important announcement, we ask our patrons to be patient as we work through the process of responding to the volume of inquiries we're receiving. Your understanding is appreciated.

At this point, City-run events and gatherings of fewer than 250 people are not impacted by this recommendation and the City continues to monitor the information released by the provincial Ministry of Health and other public health partners, including KFL&A Public Health.

We remind residents that Kingston remains a low-risk community.

Find the answers to frequently asked questions about COVID-19 on KFL&A Public Health's site: www.kflaph.ca/en/healthy-living/novel-coronavirus.aspx.

Stay up-to-date with the City's COVID-19 precautions at: www.cityofkingston.ca/Resident/COVID-19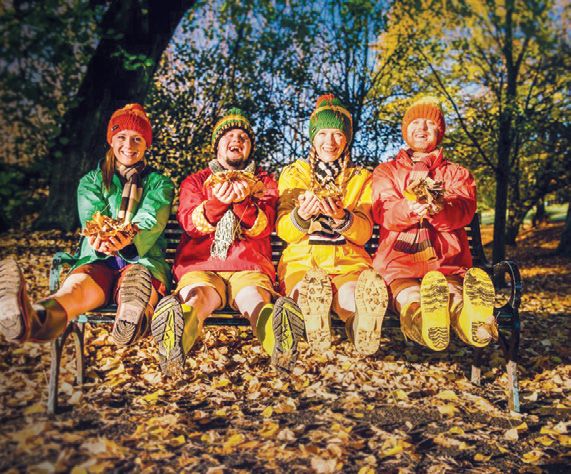 This event will be performed in the Baby Grand Theatre which has limited capacity. 

A playful look at how friendships are built, broken and mended – a whimsical adventure featuring tents that have a life of their own, bobble hats, and of course, lots of fun in wellies! A brand-new show for audiences aged 3-5 years from Indepen-dance 4, Scotland's inclusive professional dance company.

This performance will run 30-minutes and will be immediately followed by a 30 minute themed movement workshop. Remember to wear your Wellies!
Total presentation time will be 1 hour.
Indepen-dance is an award-winning, inclusive dance company for disabled and non-disabled people to enjoy, express, and fulfill their potential through dance. The company's mission is to enable participation in high-quality arts provision and improve wellbeing, quality-of-life and provide opportunities for disabled and non-disabled dancers in both the professional and non-professional dance sectors.
Curriculum Connections:
Music, Dance and Relationships