10:30 a.m. - PERFORMANCE IN ENGLISH
1 p.m. - PERFORMANCE IN FRENCH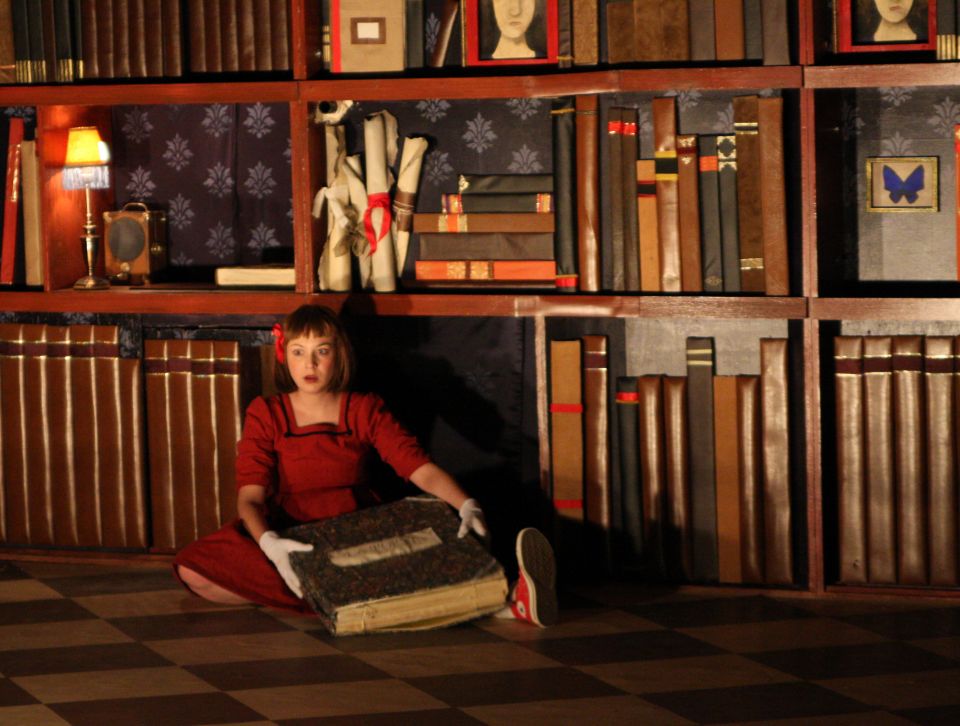 Alice in Wonderland - Théâtre Tout à Trac
Founded in 1998, Théâtre Tout à Trac is well known by Quebec audiences. Alice in Wonderland, created in 2008, was the first young audience production of the company. This unique adaptation of Lewis Carroll's classic is the winner of an Acadie-RIDEAU Award. 
Based on Lewis Carroll's classic
Written and Directed by Hugo Belanger
English translation by Maureen Labont
Faithful to the madness and the lively humour of the original piece, this retelling of Lewis Caroll's classic tale has a unique twist: the setting is no longer a garden but a library full of pop-up books! Each book is a discovery, a door to the next adventure. Alice in Wonderland is a gateway to the imagination… Will you follow the white rabbit?
Date: Monday, November 28, 2022 at 10:30 AM (English) & 1:00 PM (French)
Grades: 1-5
Curriculum Connections: Character Education, Movement, History, Literature, Storytelling
Literary Link: Alice's Adventures in Wonderland (commonly known as Alice in Wonderland) is an 1865 English novel by Lewis Carroll. A young girl named Alice falls through a rabbit hole into a fantasy world of anthropomorphic creatures.
Study Guide: Available for download below.
"Revisiting the nonsensical brilliance of Carroll's upside-down Wonderland world never gets old, especially when the job is placed in such apt hands. Patrice Charbonneau-Brunelle's inventive, compact library-room set with its shifting parts is fabulous. (...) There are puns and puns and more puns and sight gags and silliness - all tied up in a beautiful take on brilliant children's literature." -The Montreal Gazette