Tickets go on sale at 1pm, Wed. May 3rd, 2023.
This performance features the senior students of KSD.
Everyone must have a ticket, please see our babes in arms policy if you plan to bring an infant or very young child with you to the performance. Ticketing Policies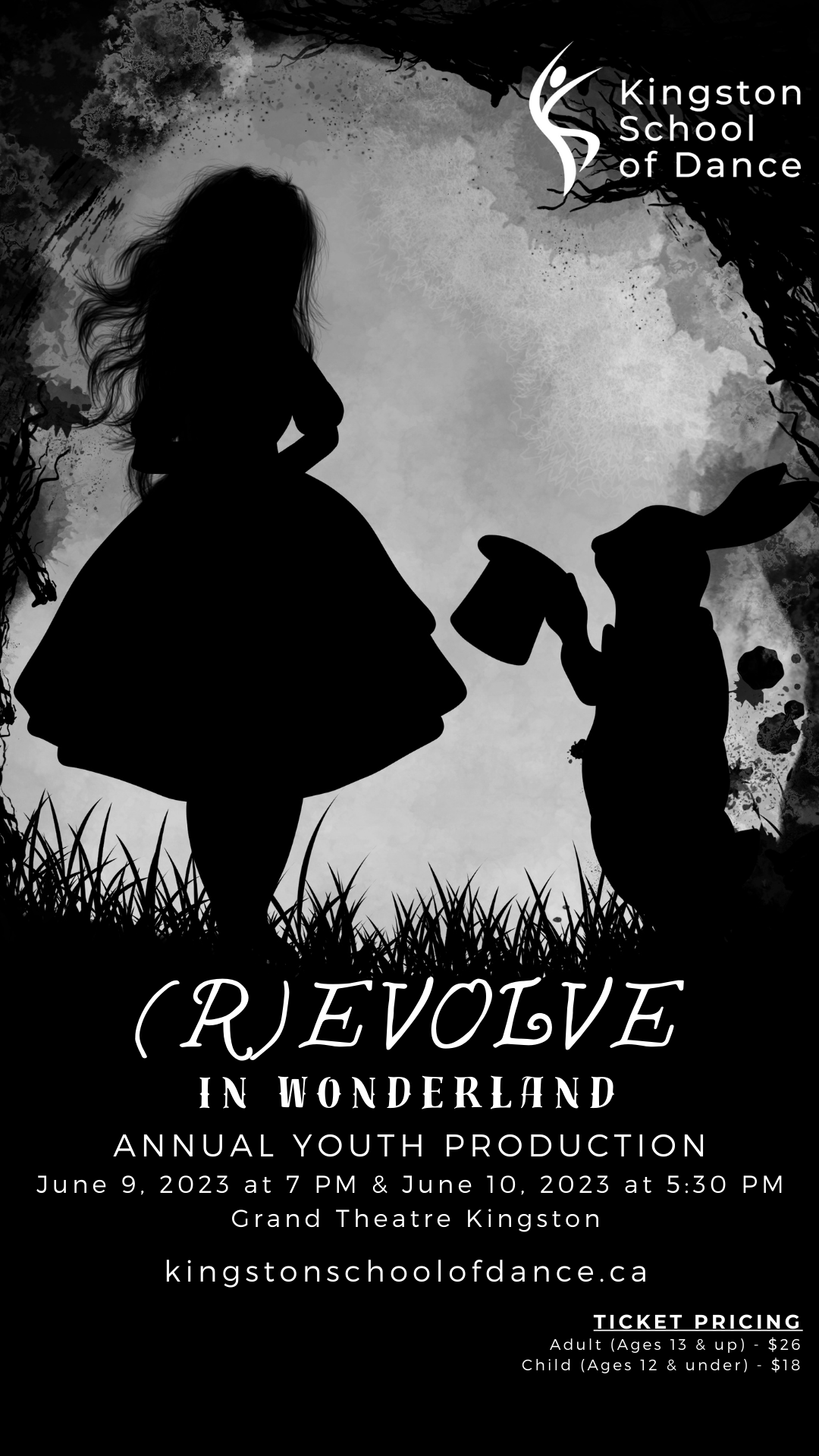 This season's year-end series of performances will mark the 55th anniversary of Kingston School of Dance. Our weekend show line up has been split into two performances this year, (r)evolve In Wonderland featuring the senior students of KSD, and (r)evolve Mad Tea Party featuring our young dancers program. A twist is woven into both productions as they tell stories of coming to be. The shows take on a wild interpretation of Alice in Wonderland, and although not every story is obvious - it is all connected in the round of"(r)evolve".
We are delighted to be celebrating 55 years of excellence in dance, watching our students perform, sharing choreography from our acclaimed teachers, and inviting the community to experience KSD's dedication to dance.
Venue
218 Princess St.
Kingston ON K7L1B2
Canada