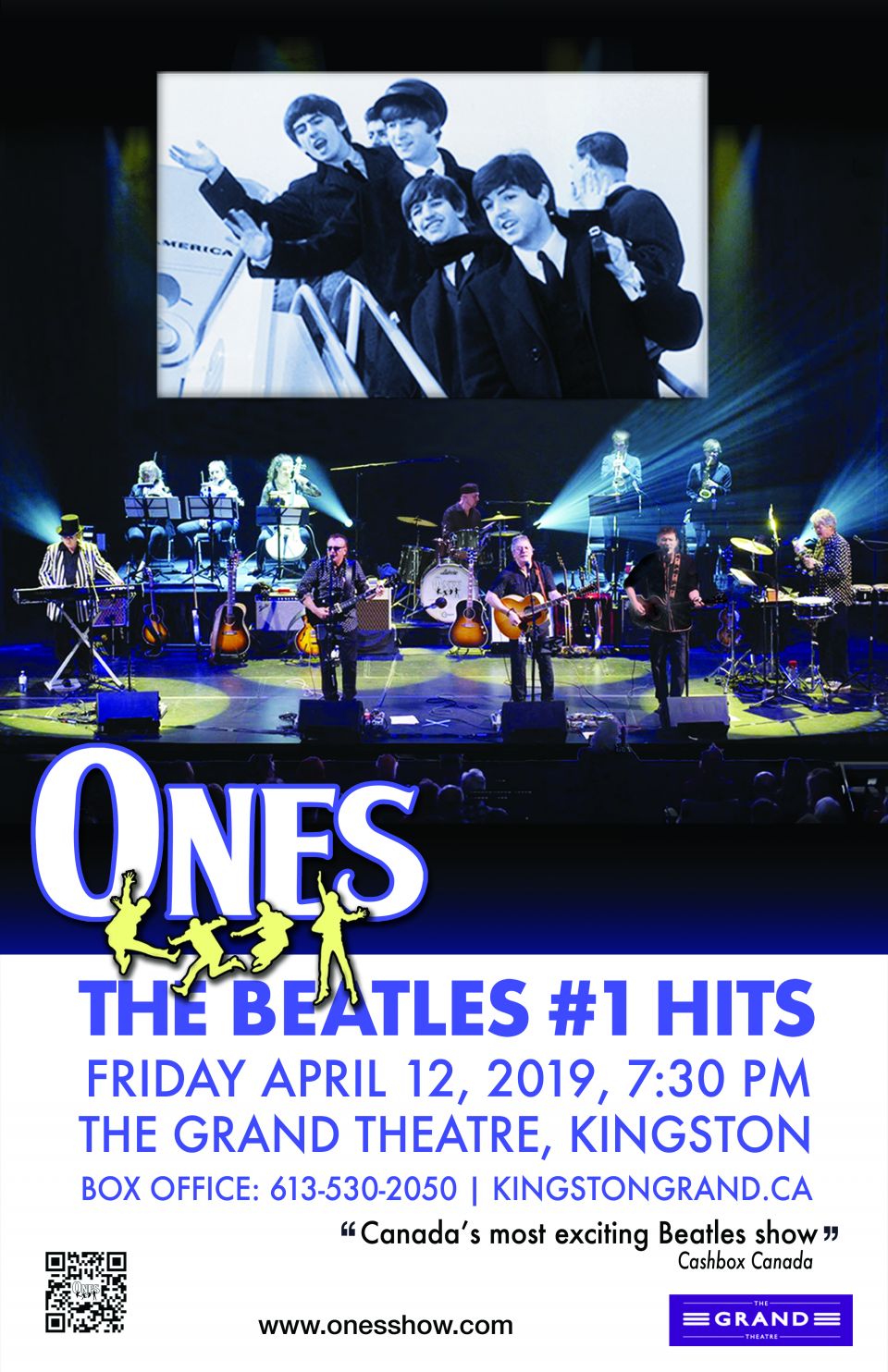 LIVE IS ALL YOU NEED presents
ONES - THE BEATLES #1 HITS
ONES is Canada's most exciting Beatles show!
Cashbox Canada
Imagine the number one Beatles songs of all time played by 11 of Canadas most sought-after musicians, JUNO award winners, and nominees performers that have shared stages with Burton Cummings, Randy Bachman, Kim Mitchell, Rain, and the Monkees! Then imagine an orchestra to perform the strings and brass the way they were heard on the original recordings. ONES is world-class performances without pre-recorded tracks, this is the real deal!
You'll hear the number one hits of the Beatles from 1964 to 1970, played note-perfect on period correct instruments. ONES tells captivating stories behind those songs in brilliant short narrations by Toronto Radio Legend Al Joynes, with compelling screen backdrops that include rare photos and filmstrips of the Beatles through their amazing career.
Don't miss this thrilling ride through every Beatles number one hit, the songs that shaped a generation -- Let it Be, I Wanna Hold Your Hand, Yesterday, Lady Madonna, Yellow Submarine, Penny Lane, All You Need Is Love -- and many more including a special grand finale of number one hits by each of the Beatles as solo artists.
Join us for the "must see" Beatles show and become part of Beatlemania all over again.
Venue
218 Princess St.
Kingston ON K7L1B2
Canada