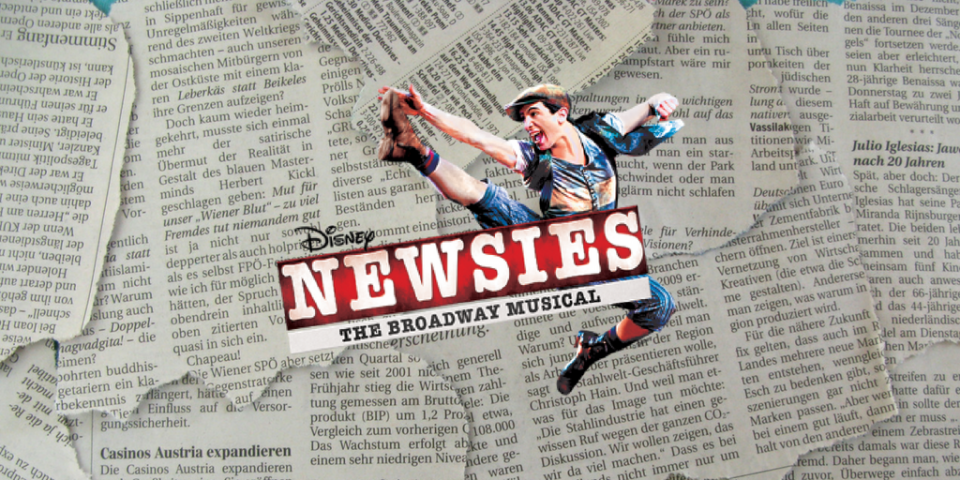 Newsies
Book by Harvey Fierstein
Music by Alan Menken
Lyrics by Jack Feldman
Stop the presses! This Disney film turned Tony-winning Broadway hitinspires everyone to fight for what's right and seize the day!
Set in turn-of-the century New York City, Newsies is the rousing tale ofJack Kelly, a charismatic newsboy and leader of a band of teenaged"newsies." When titans of publishing raise distribution prices at thenewsboys' expense, Jack rallies newsies from across the city to strike againstthe unfair conditions and fight for what's right!
Based on the 1992 motion picture and inspired by a true story, Newsiesfeatures a Tony Award-winning score by Alan Menken (Little Shop of Horrors,Sister Act) and Jack Feldman and a book by Tony Award winner Harvey Fierstein(Kinky Boots). Featuring the now classic songs "Carrying the Banner,""Seize the Day," and "Santa Fe," Newsies is packed withnon-stop thrills and a timeless message, perfect for the whole family and everyaudience!
Blue Canoe Productions is a youth run theatre organization dedicated togiving young people between the ages of 13-30 opportunities in the arts. FollowBlue Canoe @BlueCanoePro on all social media platforms, or visitwww.bluecanoetheatrical.comto learnmore.
#seizethedayygk
#ygkyouth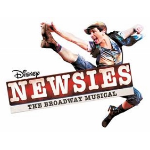 Venue
52 Church Street
Kingston ON K7L 4X8
Canada