May 3, 2022 - A new date has been announced for Jersey Nights, the performance will now take place Sat. Feb. 11, 2023, at 8:00pm in Regina Rosen Auditorium, at Kingston Grand Theatre.
Your tickets for the original date will be honoured on the new date, same seat locations.   If you are planning to attend on the new date of Sat. Feb. 11, 2023, then you need to hang onto your tickets and enjoy the show on the new performance date. 
If the new date is one that you cannot attend, refunds will be available from the box office until the end of the day on Tues. May 31, 2022. 
After that time, tickets are not refundable nor exchangeable. 
Kingston Grand has returned to our standard ticketing policies.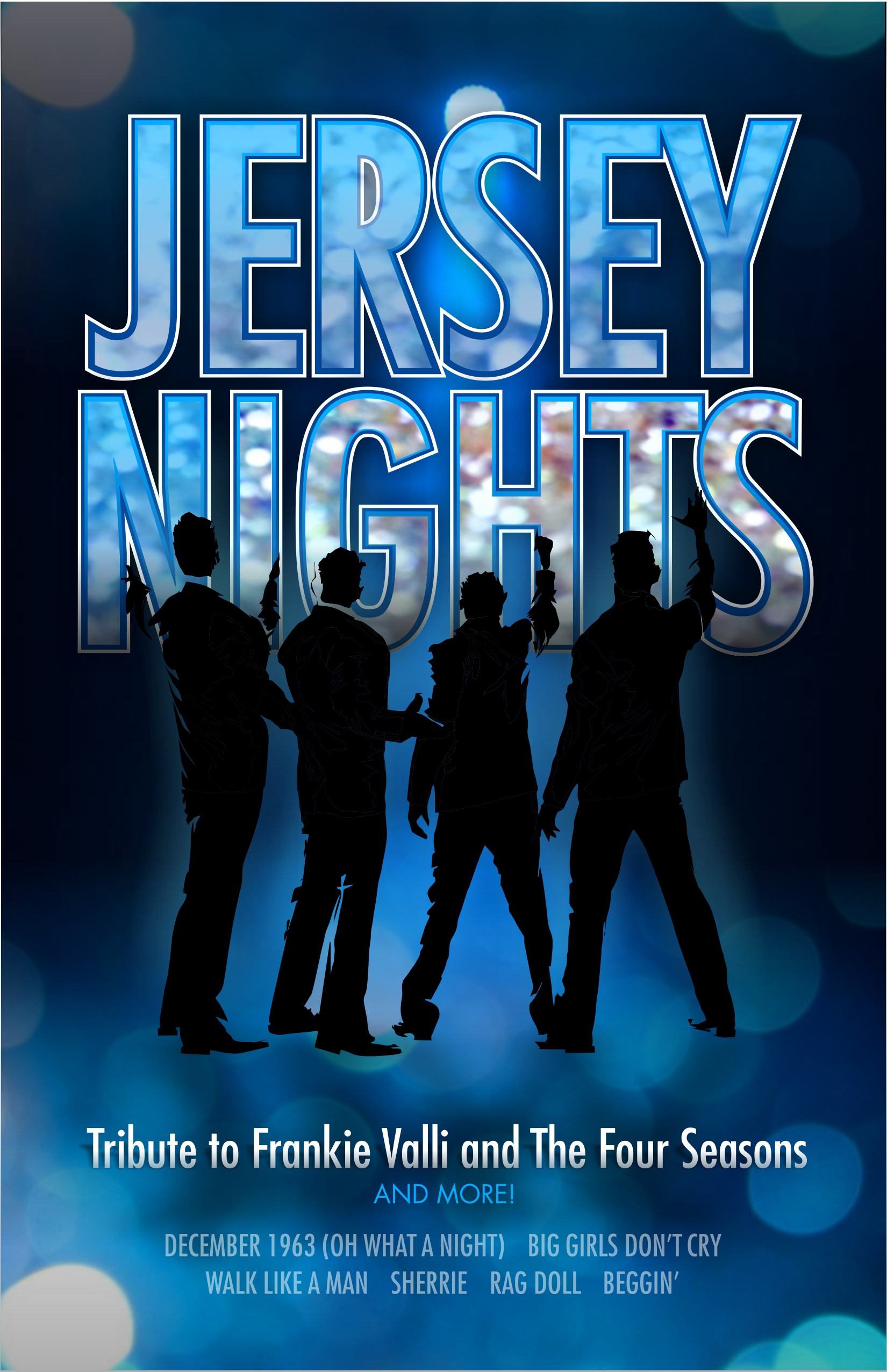 Jersey Nights - Tribute to Frankie Valli and The Four Seasons and More!
Jersey Nights is exciting, dynamic, and powerful ensemble that dazzles theater audiences with their uniquely entertaining delivery while celebrating the legendary music of Frankie Valli and The Four Seasons. Along with hits such as "Sherry", "Let's Hang On", "Working My Way Back To You", and "Walk Like A Man" that earned Frankie Valli and The Four Seasons their musical success. You'll also hear other hit songs that helped shape that memorable and magical era of music. This high-energy group packs dance floors as they entertain with inclusive audience participation while creating memories that will last a lifetime.
As one of Canada's most accomplished and popular show bands, Jersey Nights is the essence of dynamic showmanship, hip choreography, high-energy, great musicianship, costume changes, and vocal harmony that is second to none. The Jersey Nights lineup is four male front vocalists accompanied by a 4-piece band consisting of guitar, bass, multi-keyboards, and drums.
Please be mindful of our ticketing policies.
Venue
218 Princess St.
Kingston ON K7L1B2
Canada