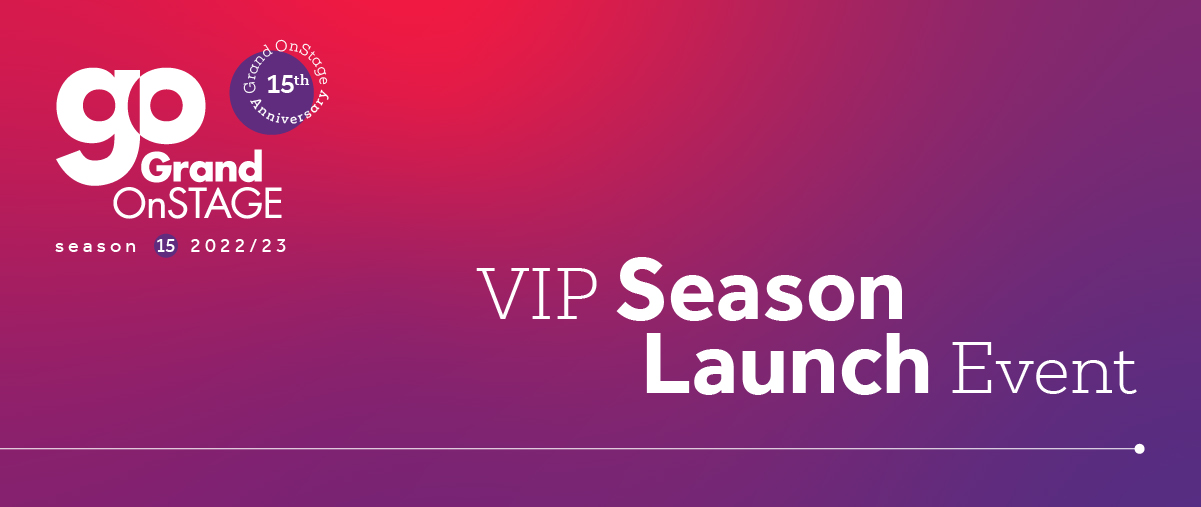 We are extremely excited to be releasing our first full season of Grand OnStage programming since 2019, and we look forward to welcoming all of our subscribers back to the theatre. Please REGISTER NOW by clicking the NEXT BOX located at the bottom of this page following the important subscription sales information below. 
WHEN CAN YOU PURCHASE YOUR SUBSCRIPTION PACKAGE?
Grand OnStage subscription pre-sale packages (4 or more shows) will go on sale Saturday, June 11 at 11 a.m. through Kingston Grand Theatre box office, in person, by phone at 613-530-2050, and online. Subscribers will have two weeks (June 11-27) to access the best seats at the best prices prior to the start of general public subscription sales on June 27. You can always purchase subscription packages or add performances after June 27, but seating will be dependent on available inventory.
Subscribers have indicated that they would prefer to have time to review the shows prior to the start of subscription pre-sales, as a result, subscription packages will not be available for purchase at the launch event on June 8.  We welcome you to join us at the launch to learn about the new season, receive the show listing flyer, and enjoy the surprise performance.  We then encourage you to take a couple of days to plan your 2022-23 selections prior to the start of the subscription pre-sale on June 11. All performances will be available to review online immediately following the launch event when you log in with your user ID and password.
Forgot your login information? Please reach out to the box office by phone at 613-530-2050 to update your information prior to the launch. Guest account purchases will not be permitted for subscription orders.
Prefer to watch the event live online?  The online streaming link will also be available and will go live at 7:30 p.m. June 8 - register for the live stream here.
Venue
Kingston Grand Theatre, Rosen Auditorium
218 Princess St. Kingston ON K7L1B2 Canada
Venue
218 Princess St.
Kingston ON K7L1B2
Canada