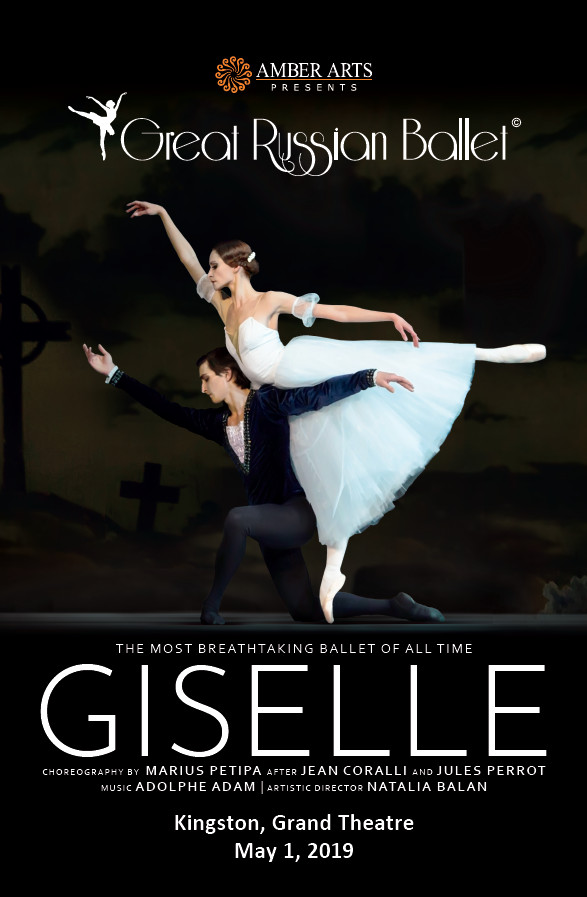 Canada, we are coming back with one of the most breathtaking ballets of all time. This death-defying love story, "Giselle", is a masterpiece in two acts with music by Adolphe Adam, and choreography by Marius Petipa, from Jean Coralli and Jules Perrot.
First created in 1884 for the Imperial Russian Ballet, Petipa's definitive version was performed by the Russian Ballets (Ballets Russes) in 1910 at the Palais Garnier. The role of "Giselle" is one of the most sought-after characters in ballet. It demands both technical perfection, and outstanding grace, as well as great dramatic skill.
In the first act, Giselle has to convey the innocence and love of a country girl, and the heartbreak of being betrayed. In the second act, Giselle must seem otherworldly, yet loving and forgiving.
Today one of the most accomplished dancers to perform this role is Natalia Balan, the prima ballerina for The Great Russian Ballet. As artistic director for the 2018-2019 Canadian tour, she will be joined by an all-star cast of 40 highly skilled ballet dancers, all trained in the Vaganova method.
Enjoy a fantastic journey, through epically decorated sets, fabulous costumes and a masterful choreography, that leads the heart through this touching and deeply romantic love story.
Venue
218 Princess St.
Kingston ON K7L1B2
Canada