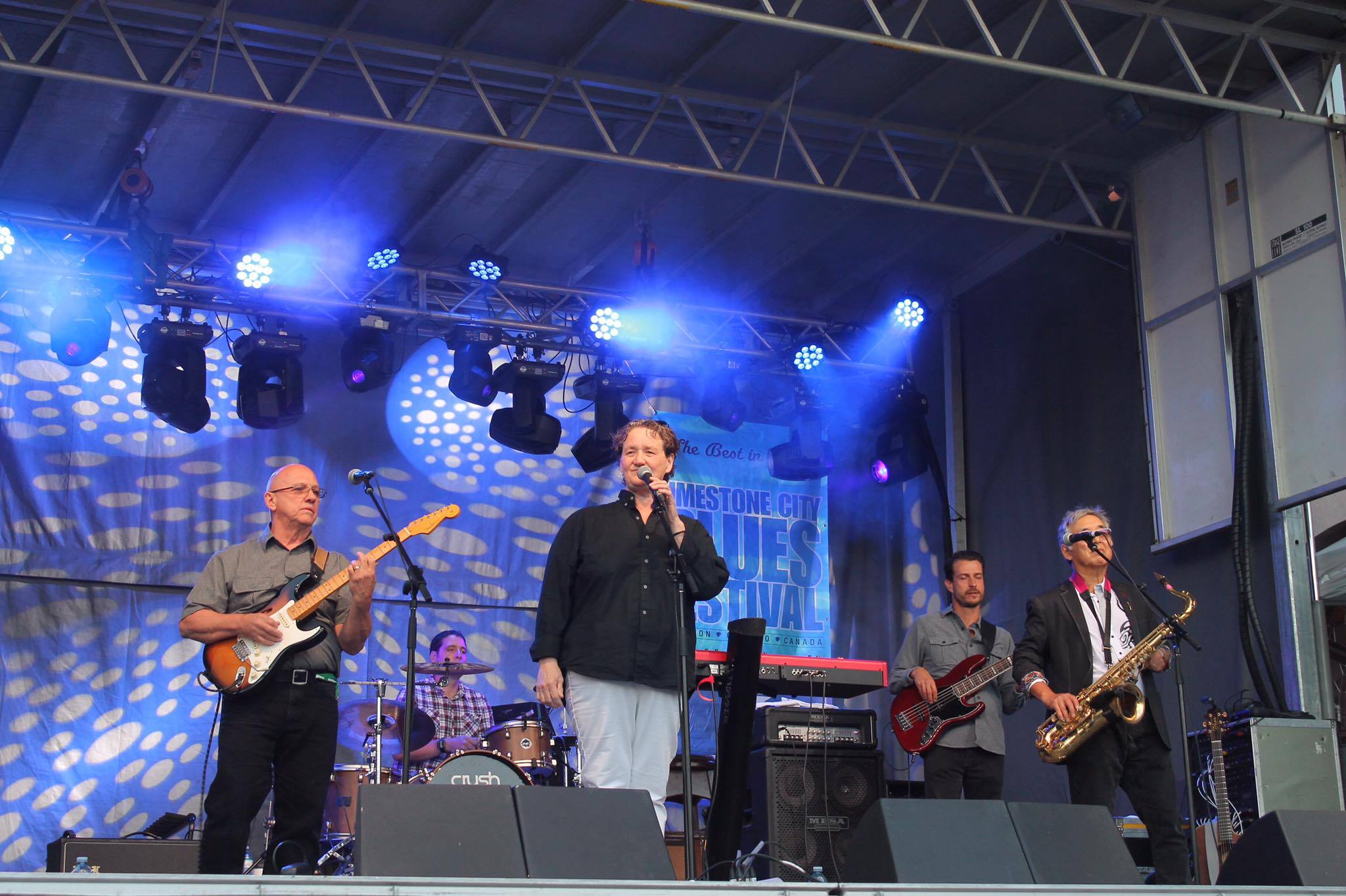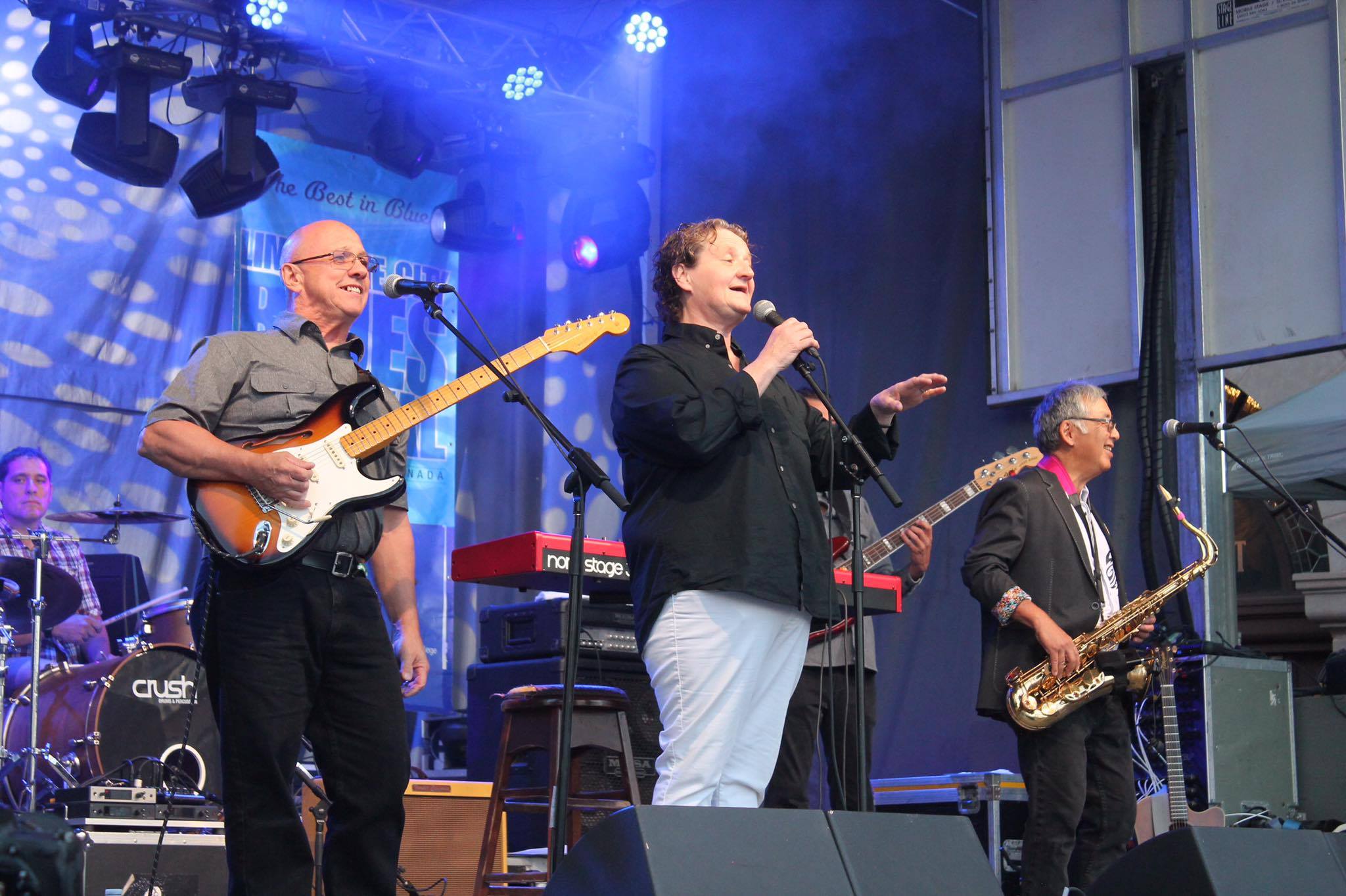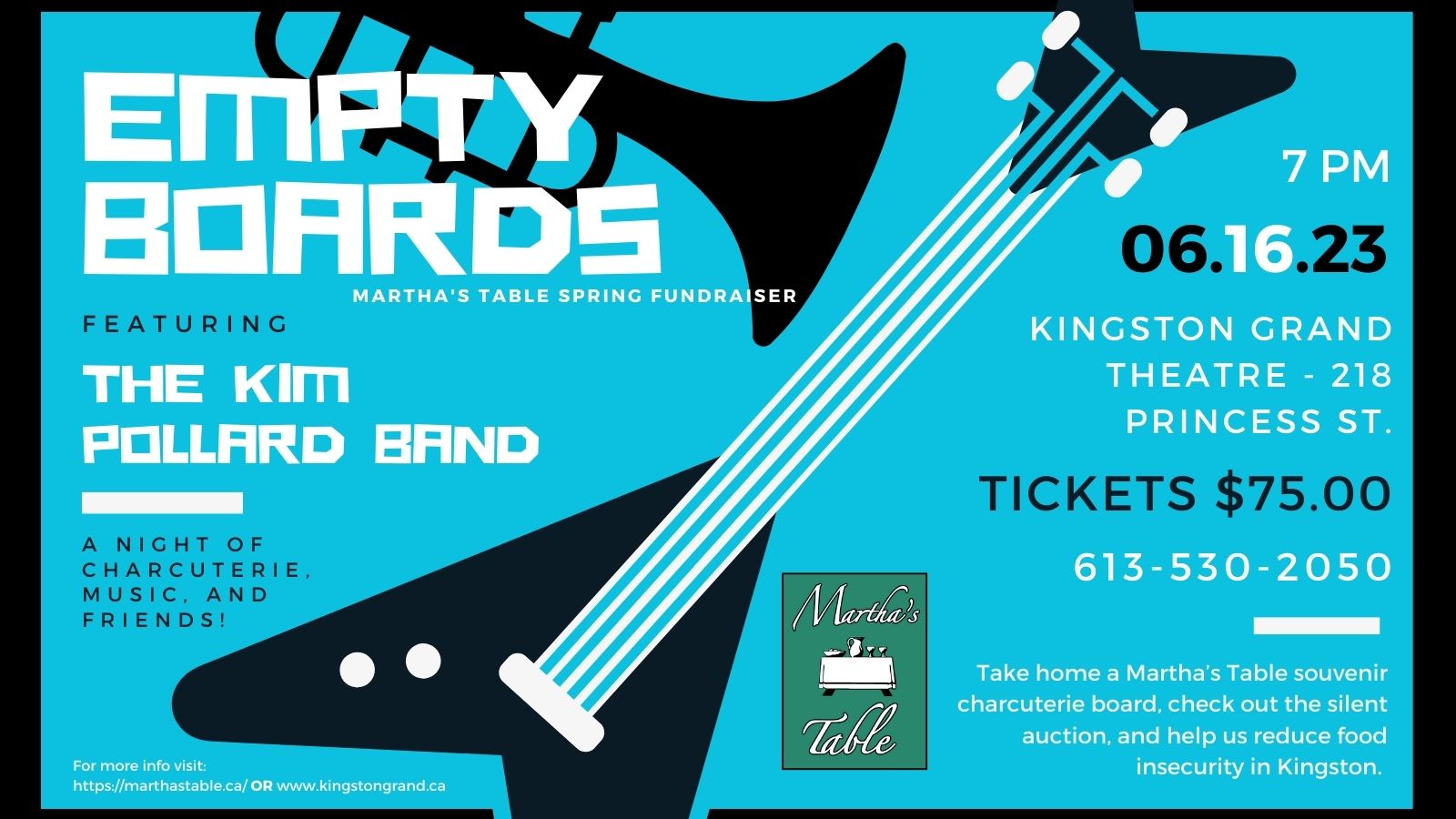 MARTHA'S TABLE FUNDRAISER
"Empty Boards Fundraiser" -  An evening of Charcuterie and amazing Music at Kingston Grand Theatre!
Please join us on June 16th, 2023, at 7pm to enjoy an amazing selection of charcuterie to nibble and silent auction items to bid on followed by a performance by Kingston's own Kim Pollard Band!
All funds generated will be used to reduce hunger in our city. Every ticket purchased will provide hot and nutritious meals for an estimated 18 people! Since 2020 the need for our services has increased by 235%, so your help is truly needed!
The Kim Pollard Band is a seasoned soulful R&B show.
They've been featured at RBC Bluesfest Ottawa, Limestone City Bluesfest Kingston, Southside Shuffle, Blue Skies Blues Festival and as the opening act for Robert Cray, Jordan John, Ken Whitehall, Buddy Guy as well as a double- bill with James Keelagan.
This band brings an authentic feel and sound to the stage like no other.
If you've never before, it is time now to see - the Kim Pollard Band!
Enjoy charcuterie served on an individual board that is yours to keep! Take it home to enjoy for years to come.
There will be silent auction items to tempt you in the form of goods and experiential packages.
This will be an evening to remember; it will be filled with friends, food, and music in our beautiful downtown Kingston Grand Theatre. We hope to see you there!
 
Martha's has been serving the city's most vulnerable population since 1997 with Food and Friendship.We serve breakfast, lunch, dinner and offer a safe and welcoming social centre. Since March 17, 2020, we have offered takeout and door to door delivered meals. Due to the unprecedented increase in the need for our meals we simply don't have space indoors to accommodate people; all dining spaces have been converted to food preparation. So, we are expanding into the property attached to our 629 Princess St location so that we may return to indoor services that include 3 meals per day. (takeout and delivery options will continue) For more information visit our website at www.marthastable.ca or call 613 546 0320 x 0
Special thanks to our local Media and community:
Thank you for your continued support; we can't do this alone! "it takes a village..."
We truly appreciate your efforts on our behalf.

We ask all guests to be mindful of their purchases. Refunds and exchanges are not permitted and all sales are final.
https://www.kingstongrand.ca/tickets/ticketing-policy
Venue
218 Princess St.
Kingston ON K7L1B2
Canada