The Live Nation performance of Alan Doyle – Rough Side Out Tour has now been rescheduled to Wednesday, November 24th, 2021 at 8:00 PM.
Existing tickets & seat locations dated for any previous performance which have not already been refunded or exchanged are valid and will be honoured on the newest confirmed date – Wednesday, November 24th, 2021. If your tickets were purchased through the Alan Doyle fan club, tickets@alandoyle.ca will contact you directly.
If the new date is not one you can attend, then please reach out to the Grand Theatre Box Office for a credit on your account for a future purchase, to donate your ticket funds or for a full refund.
If you do require a refund, Live Nation has a set window of time for the refund to be completed. We must hear from you before January 26th at 4:30 PM. After this window, your tickets will no longer be available for refund but will be honoured at the performance
The box office will be closed starting at 5 pm on Friday, December 18th, 2020, and will reopen at 12 noon on Monday, January 4th, 2021. Happy Holidays!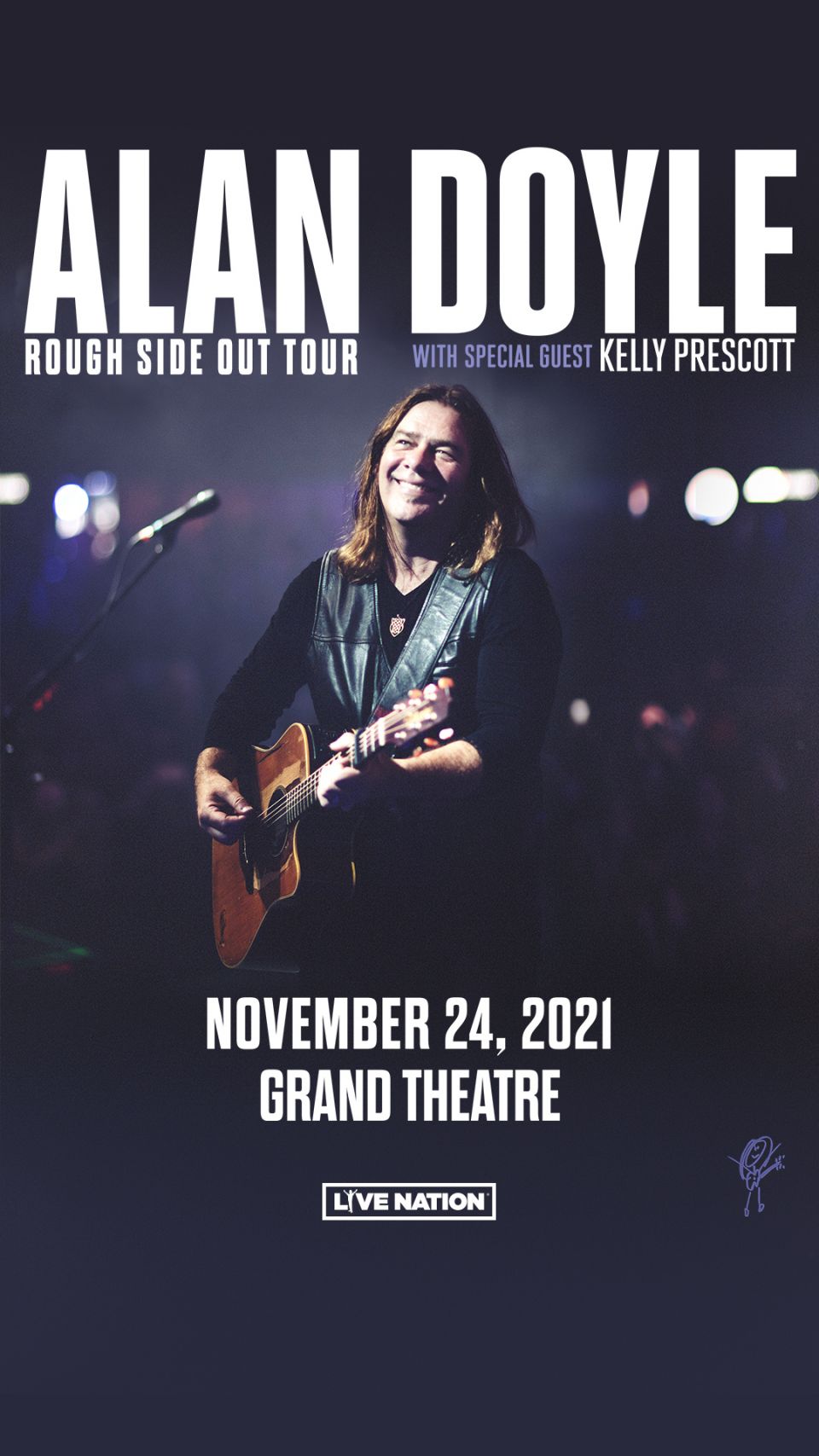 Iconic Newfoundland singer-songwriter, best-selling author, actor and recent recipient of the Order of Canada.
Doyle was the lead singer of iconic Canadian band Great Big Sea, known for fusing traditional Newfoundland music with their own pop sensibilities. Their nine albums, double-disc hits retrospective and two DVD releases have all been declared Gold or Platinum and have sold a combined 1.2 million copies in Canada. His third solo album continues to cement Doyle's reputation as one of Canada's most treasured musicians and storytellers. In Doyle's words, "I always want people to have the greatest night of their life when the house lights go down."
Venue
218 Princess St.
Kingston ON K7L1B2
Canada