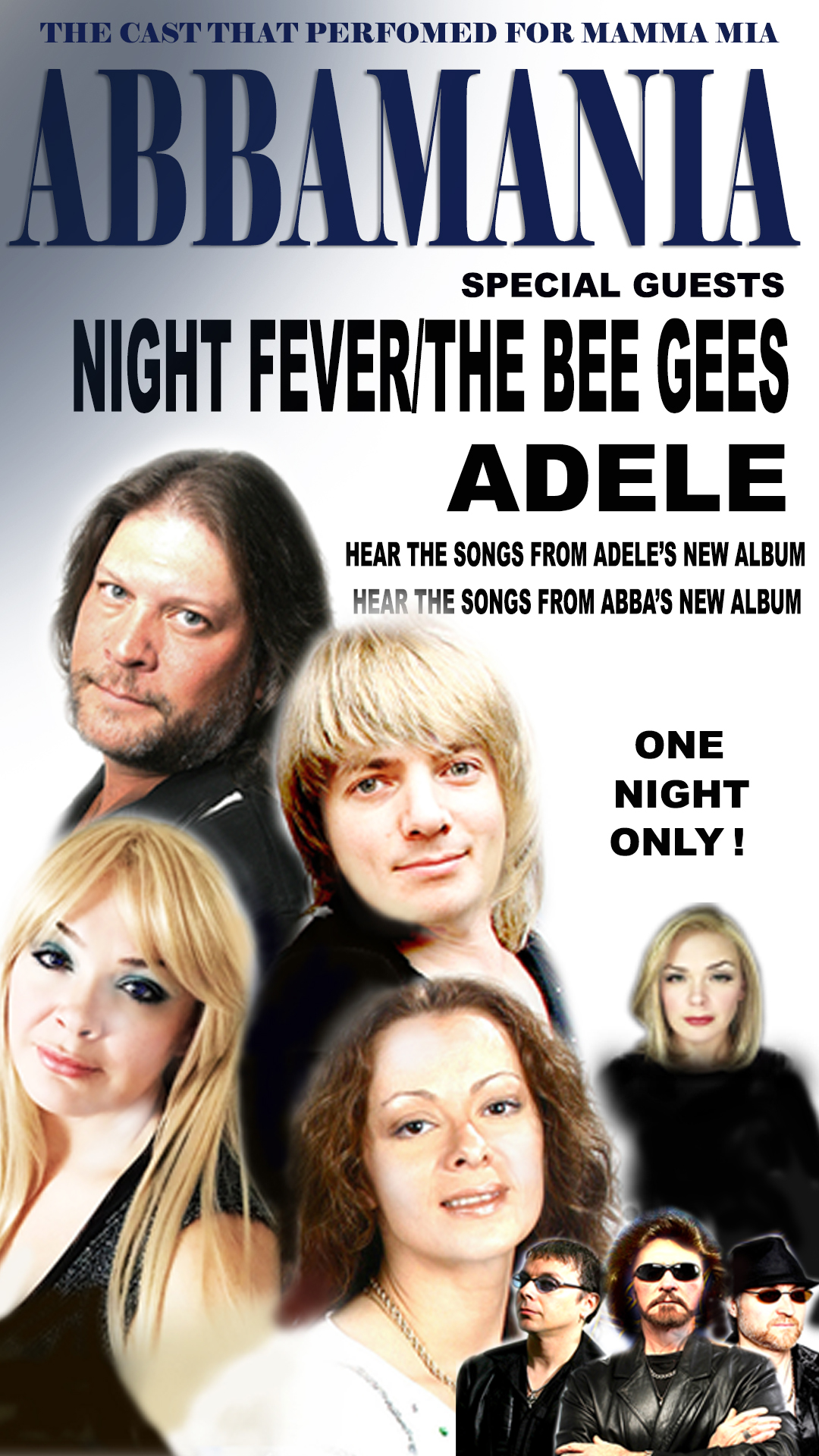 Important Patron COVID Information: The presentation of live shows and events at Kingston Grand Theatre is subject to all provincial and public health guidelines in place at the time of the scheduled performance.  
Abbamania is the world's number one production of Abba. The show consists of studio musicians that recreate Abba live in concert. They are the only Abba production to perform twice for the cast of Mama Mia.  Hear the hits from "Waterloo, S.O.S to Dancing Queen". Also on the same show is Night Fever as the Bee Gees.  With all the high harmonies and stage presence of the Bee Gees, they will be performing songs from "Jive Talking, Too Love Somebody, Stayin' Alive to You Should Be Dancing" plus many more. Abbamania and Night Fever have been touring for the last 20 years and are from Toronto, Ontario, Canada. Every song done note for note, exactly as the original recordings. This production performs over 200 concerts year and they will take you back in time when Abba and The Bee Gees ruled the pop music world. Special guest Angela Seeger from St Catherines, Ont as Adele. An amazing performance. Don't miss these 3 great shows.
Abba has released and new album and so has Adele. Hear songs from those new albums.
New York Times - "Angela Seeger as Adele "Vocally superb"
Rollingstone Magazine –"Abbamania and Night Fever are incredible"
Cast of Mama Mia - "Abbamania is ABBA"
Roy Thomson Hall- "They have sold out here 3 times and one of the best concerts ever."
Venue
218 Princess St.
Kingston ON K7L1B2
Canada