The tango embrace offers a unique opportunity to connect with another person through music. Leading and following, listening, and responding, the dance becomes a conversation. Social Tango Project invites you to discover a language that allows participants to develop and explore their creativity and musicality through tango.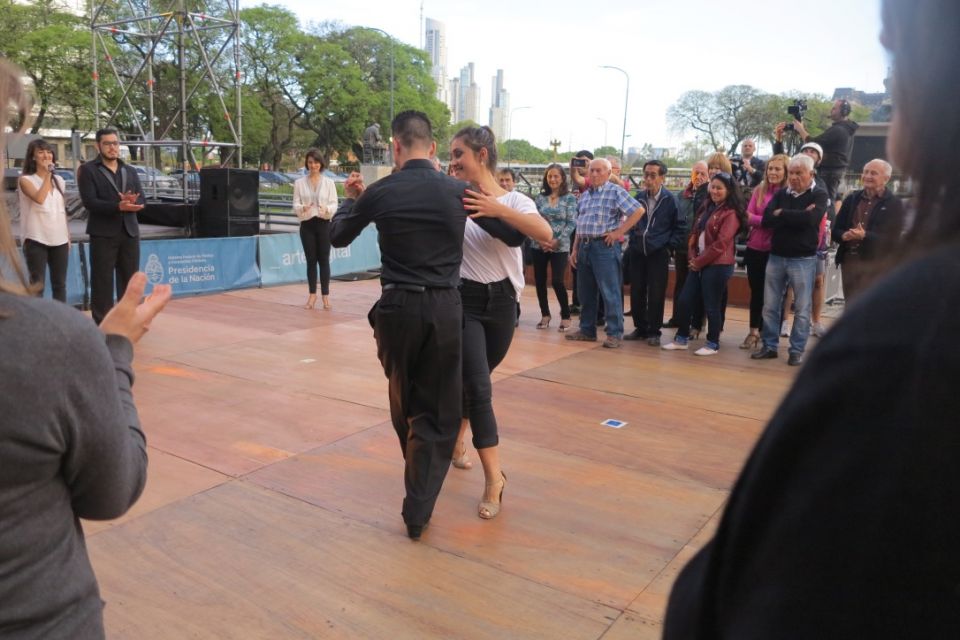 Update (April 12, 2023) - Noon.
PLEASE NOTE: THIS WORKSHOP IS NOW FULL. REGISTRATIONS ARE NO LONGER BEING ACCEPTED.
WHAT: A introductory tango workshop with Social Tango Project 
WHEN: Thursday, April 20, 2023, at 3-4:30 pm 
WHERE: Baby Grand, Kingston Grand Theatre, 218 Princess St., Kingston, ON K7L 1B2 
WHO: All levels welcome. Ages 16+. 
COST: Free of charge. Presented by Grand OnStage and The City of Kingston. 
DETAILS: 
This workshop is designed for all levels of experience. 

Spaces are limited and available on a first-come first-served basis via the online registration form below. Each participant must submit an individual online RSVP form that includes first name, last name, age & email address. Only those who have been successfully placed in the workshop will receive a confirmation email- please check your spam folder. The confirmation email will include a registration form & waiver that must be complete in advance of the workshop in order to attend (no exceptions). Minors (under 18 years of age) will require the signature of a parent or guardian on their waiver.  

Workshops demand physical agility and endurance. Come dressed to move freely in comfortable attire and appropriate footwear (no running shoes, please). A labelled water bottle is suggested. 
QUESTIONS?: Please email ArtsProgramming@cityofkingston.ca.   
About Social Tango Project: 
The goal of Social Tango Project is to inspire more and more people to express themselves and connect through the language of dance. The project consists of a dance theatre performance with live music and the participation of amateur dancers. Social Tango also includes original music, a photographic exhibition, a short film and a docu/fiction film. The company aims to welcome people into the dance community through their workshops and seminars.