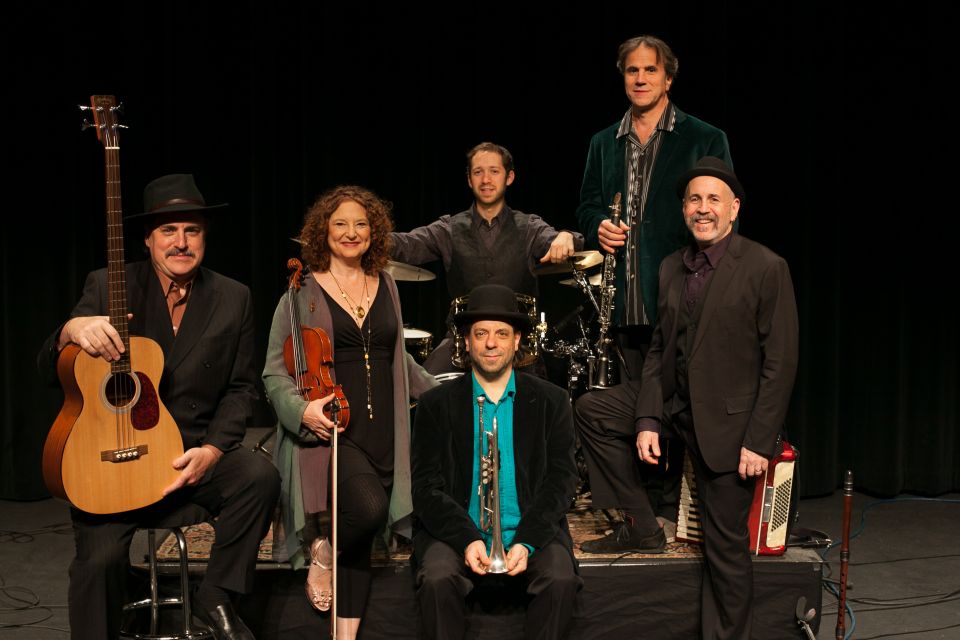 THIS SCHOOL PERFORMANCE HAS BEEN CANCELLED.  PLEASE CONTACT THE BOX OFFICE FOR MORE INFORMATION.
The Klezmatics are without a doubt the most successful proponents of klezmer music in the world, continuing to make music that is wild, mystical, provocative, reflective and ecstatically danceable. Since their emergence over 25 years ago, the Klezmatics have raised the bar for Eastern European Jewish music with recordings that have changed the face of contemporary Yiddish culture.
Often called a "Jewish roots band," the Klezmatics have led a popular revival of this ages-old, nearly forgotten art form. Their music is rooted in the klezmer genre but it is a comfortable hybrid that appeals equally to those with no previous exposure to the music and those already familiar with it.
Curriculum Connections: Nostalgic European/American Culture, Changing Tradition, Political Beliefs, Spirituality, Connecting.