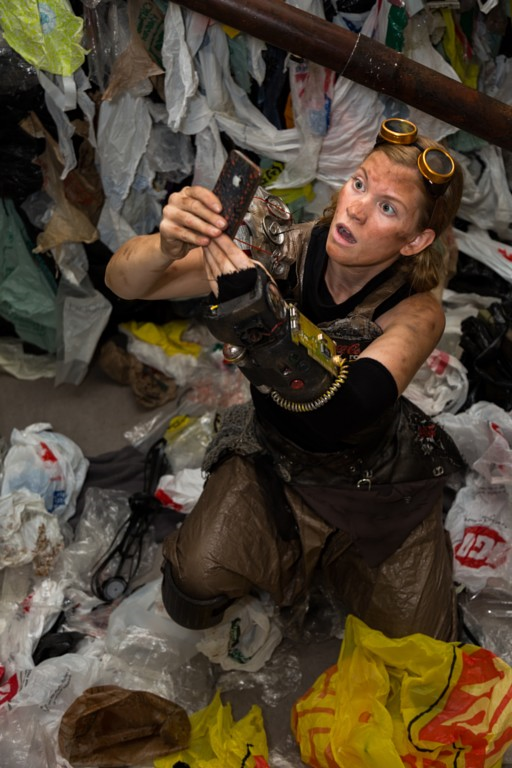 Green Thumb Theatre performs Land Of Trash by Ian Tamblyn
"WHAT WILL THE WORLD BE LIKE IN THE YEAR 2098"
Nuke and Stryder live on the streets of an earth affected by cliimate change.  In an age where there is "no time" to construct full sentences, their speech is jumbled and abbreviated.  
While exploring a toxic waste dump, they discover relics of the "old world" - computers, digital electronics - garbage familiar to a present day audience but mysterious to the futuristic characters.  When the kids come across an old man named Carson, who remembers the old world, they learn about the colour and wonder what once existed on Earth, and are inspired to work with Carson to create a brighter future.  Land of Trash instills hope, and articulates that it is never too late to reverse the damages of pollution.
Curriculum Connections
Environmental & personal responsibility, healthy living.