Master class with Kimberley Cooper- Artistic Director and Choreographer of Decidedly Jazz Danceworks (DJD)!  This class will focus on musicality, rhythm, groove, movement of the torso, the body's relationship to the ground, and personal style.  In true DJD style, we will dance to the music of jazz and its family, we will sing a little, hopefully laugh a little, and get down a lot. Jazz shoes or a light sneaker are preferred but not essential.   Cooper has been a part of DJD for almost 3 decades, as dancer (1989-2013), Resident Choreographer/Artistic Associate (2002-2013), and  Artistic Director (2013-present).  Cooper has created 18 pieces for DJD since 2002 including co-creation of ¡BULLA! A loud Cuban Jazz Experiment (2004/5) which premiered at the Havana Jazz Festival.  She was named Emerging Artist of the Year by Alberta Dance Alliance (2002), Artist in Residence during Calgary as Cultural Capital of Canada (2012), and was awarded Dance Victoria's Crystal Dance Prize for research in Brazil (2014). Cooper wrote a chapter in the book City of Animals for University of Calgary's Humanities, regarding her piece created with American jazz bassist and composer William Parker (2017).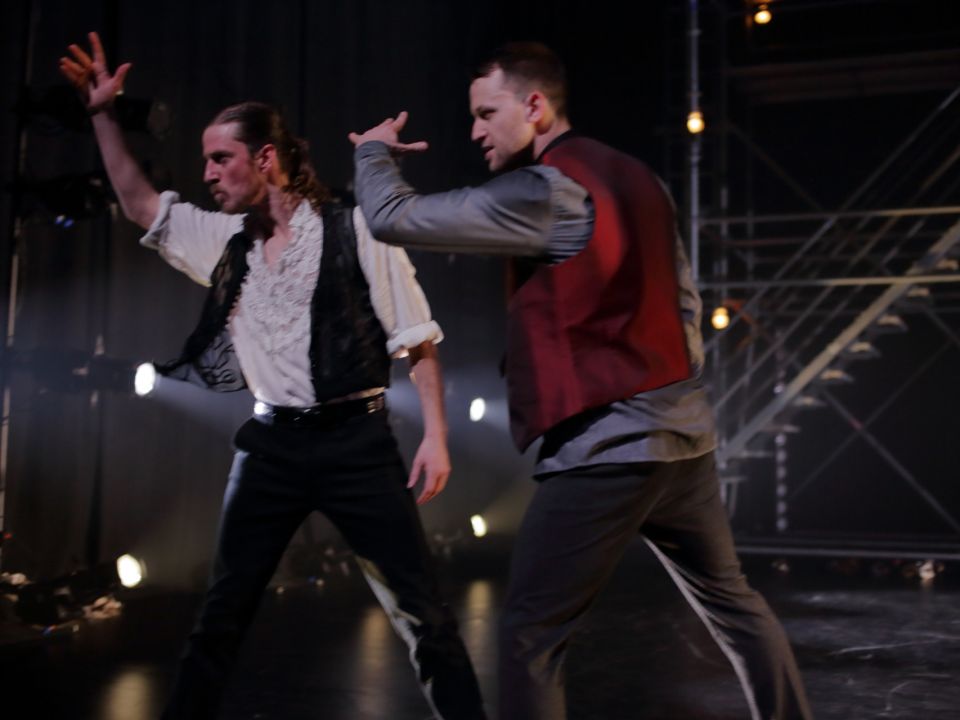 LOCATION: H'art Centre BOX Studio and Theatre, 237 Wellington Street (ring the doorbell at the left of the secure entrance)
COST: Free of charge, presented courtesy of the City of Kingston
This class is for teen/youth and adult dancers:
Participants should be intermediate or senior students, pre-professional or professional dancers.
Space is limited to 20 participants.
Classes demand physical agility and endurance.  Come dressed to move freely in shorts, tights, or sweats, ideally with jazz shoes or light sneakers.  A personally labelled water bottle is suggested.
TO REGISTER: You must register ON-LINE to attend this class.                  
REGISTRATIONS ARE TAKEN ON A FIRST COME, FIRST SERVED BASIS. 
A waiting list will be maintained should vacancies become available.
Participants must submit a completed waiver to attend (no exceptions).
Minors (aged 17 and younger) require the signature of a parent or guardian on their waiver.
Participants may send scanned copies to the e-mail address below or bring hard copies to the class.
FOR MORE INFORMATION:          
Contact Melissa Mahady Wilton, Dance Engagement Coordinator, at:
mahady.wilton@sympatico.ca, or (613) 545-9269.