Paquette Productions has postponed this performance from March 31, 2021, to Friday, April 1, 2022.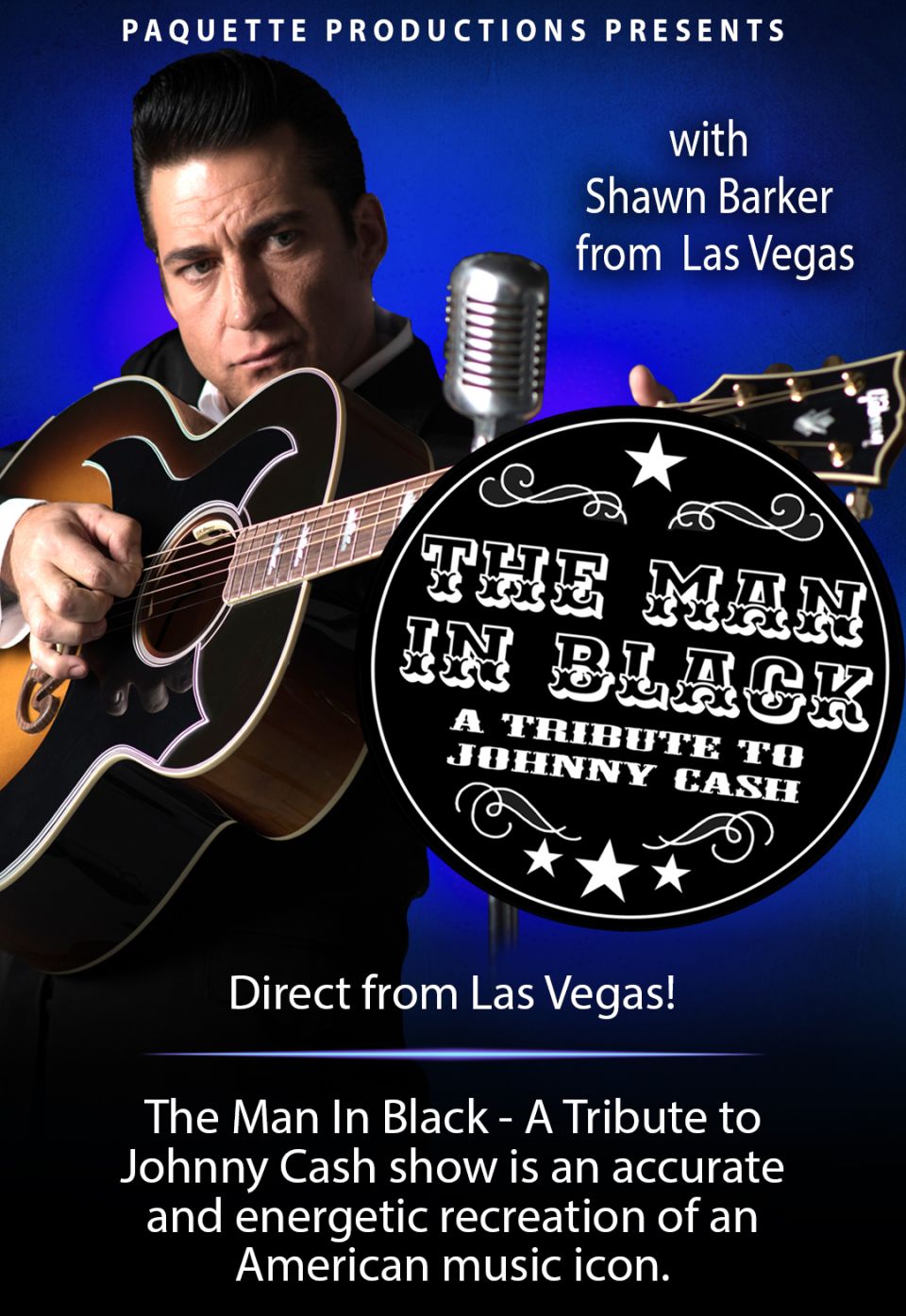 Paquette Productions presents
The Man In Black - A Tribute to Johnny Cash starring Shawn Barker
Yes, Shawn Barker is back!
Direct from Las Vegas. The Man In Black - A Tribute to Johnny Cash show is an accurate and energetic recreation of an American music icon. With his striking resemblance, spot-on mannerisms and baritone voice, Shawn Barker embodies the character and spirit of Johnny Cash.
Shawn has performed his unmatchable Tribute to Johnny Cash all over the world touring in Australia, Europe, Canada and across the United States.
Accompanied by a live band, hear all of your favourite Johnny Cash hits: Folsom Prison, Ring of Fire, Boy Named Sue, Jackson, and Hurt, just to name a few.
This show brings the legend back to life on stage for the fans of today and the next generation.
Disclaimer: The presentation of live shows and events at Kingston Grand Theatre is subject to all provincial and public health guidelines in place at the time of the scheduled performance.
Venue
218 Princess St.
Kingston ON K7L1B2
Canada