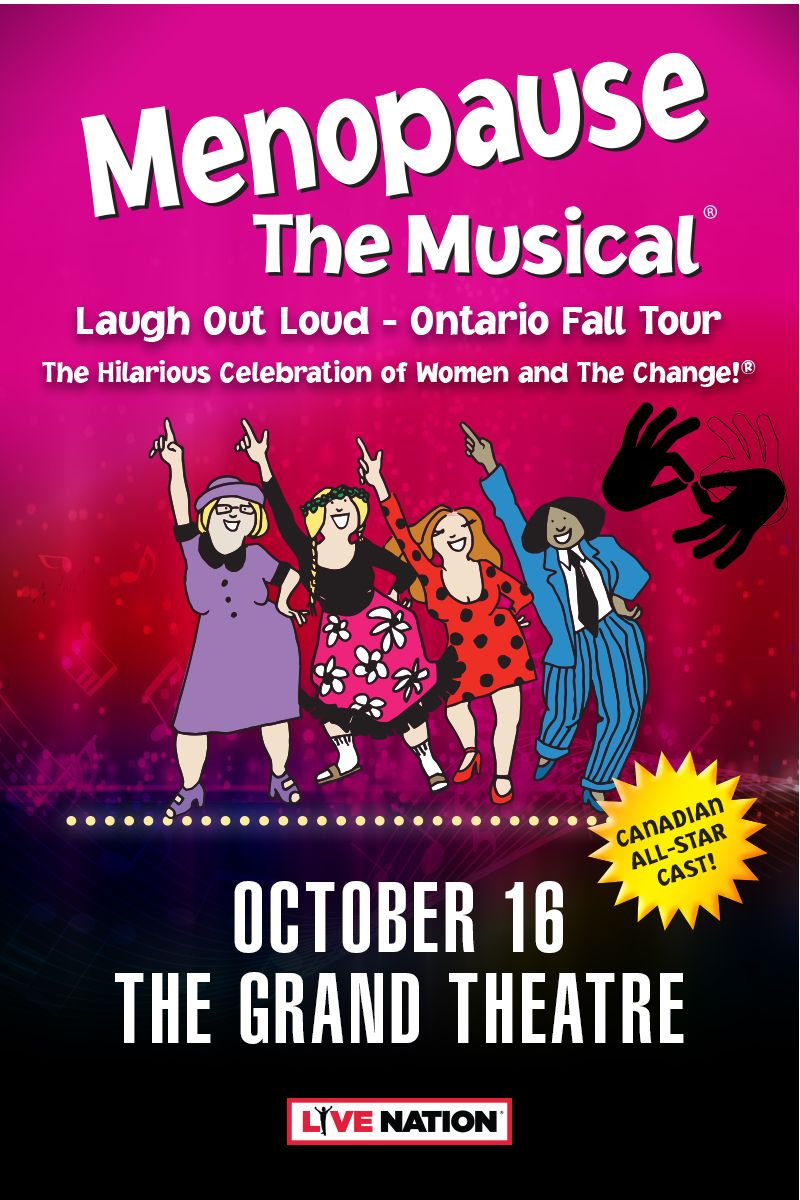 Fall Forecast: Hot Flashes Coming!
Menopause The Musical, the longest-running comedy ever to play Las Vegas, is bringing it's "Laugh Out Loud - Ontario Tour" to a city near you, featuring their exclusive Canadian All-Star Cast!
Four women at a lingerie sale have nothing in common but a black lace bra and memory loss, hot flashes, night sweats, not enough sex, too much sex and more!
This hilarious musical parody set to classic hits from the '60s, '70s, and '80s will have you cheering and dancing in the aisles! Guaranteed!
Voted "Entertainer Of The Year " Las Vegas 2016.
Come see what millions of women worldwide, have been laughing about!
Hot Facts
- 6K women enter Menopause each day
- 1.7B menopausal women worldwide
- 70M women are experiencing menopause in the US
- Nearly 11 million people in 13 countries (more than 350 cities) have attended the performance.
- Longest running scripted musical in Las Vegas history
- Internationally, the show has performed in Australia, Canada, Ireland, Israel, Italy, Malaysia, Mexico, New Zealand, Philippines, United Kingdom, South Africa, and South Korea.
- Stress reduction is advised for women who are going through The Change!
- Menopause The Musical celebrates this time in a woman's life with non stop laughter and sisterhood.
- Men Love It Too! During this hilarious production, men in the audience relate and begin to appreciate & understand this special time in their wives, sisters or mothers' lives.
Come celebrate your womenhood and join the sisterhood!
Venue
218 Princess St.
Kingston ON K7L1B2
Canada