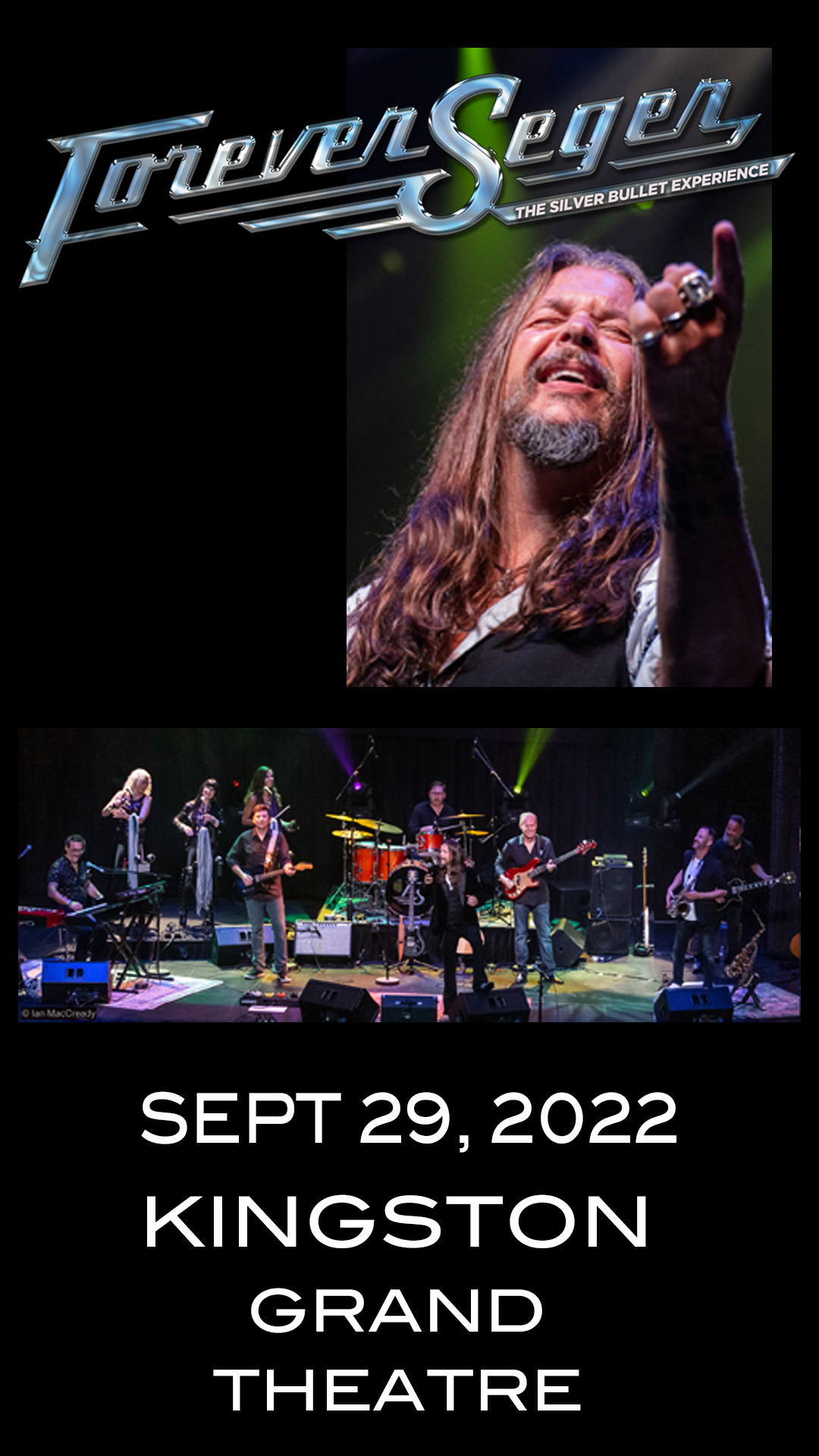 A Tribute to Bob Seger.
Forever Seger creates a dynamic journey through the timeless music of Bob Seger and the Silver Bullet Band. With authentic vocals, commanding performances and that unmistakable Seger sound, Forever Seger's fast growing reputation as "the" Bob Seger tribute experience has propelled them onto the top-ranking concert stages and festivals across North America.
Every performance of Forever Seger ​​​​​​explodes with the unique, gritty energy of "Heartland Rock", showcasing 10 select industry musicians based out of Toronto, Canada. From the opening notes of the timeless classic "Turn the Page", to Rock and Roll anthems such as "Hollywood Nights", "Old time Rock and Roll", and "Night Moves", its clear why Bob Seger fans are calling Forever Seger the closest thing you will ever experience to seeing Bob Seger and the Silver Bullet band at the height of their 1970's dominance.
With driving guitars, soaring harmonies and an energy that will lift fans out of their seats, Forever Seger delivers a rock and roll show that brings Bob Seger fans back to days gone by. A true concert experience that invites audiences to dance and sing along once again to the soundtrack of their lives.
Experience the Music. Experience the show. Experience Forever Seger.
Venue
218 Princess St.
Kingston ON K7L1B2
Canada