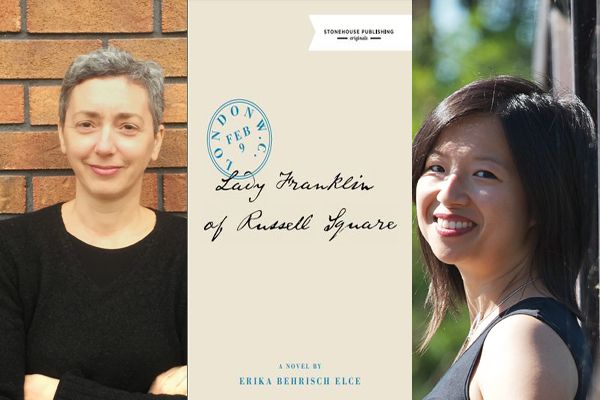 46. Lady Franklin Writes: Where Historians Dare Not Go
Erika Elce with Y.S. Lee
Reading and Conversation
In her debut novel, Erika Behrisch Elce explores the doomed Franklin Expedition from a fresh perspective, that of Franklin's wife. The story begins with her anticipation of Sir John's return and continues through her campaign for answers after his death. Written in a lively and instantly believable voice, this epistolary novel speaks back to standard biographies of an extraordinary woman. Erika and YA novelist Y. S. Lee talk about rigorous research, pure invention, and the unexplored spaces in between.
Media Sponsor: Country 93.5
Venue
Holiday Inn Kingston Waterfront, Princess Street
Kingston ON K7L 1A2
Canada