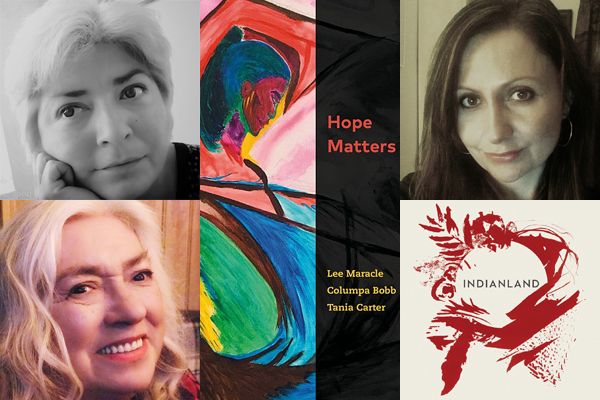 40. Hope Matters
Columpa Bobb, Lee Maracle
Moderator Lesley Belleau
Readings and Conversation
9:30 - 10:30am.
The romance of the raven; the headstones in the clearing; the ember of justice; a cry to the bark-stripped moon - these are just a few of the many images in Hope Matters, a collection of poems centred around the journey of indigenous peoples in Canada from colonialism to reconciliation, and from home to the broader world. Lee Maracle and co-writer and daughter Columpa Bobb of the Sto:lo Coastal Salish nation share their insights and wisdom in conversation with Anishnaabekwe writer, Lesley Belleau.
Event sponsor: City of Kingston Cultural Heritage: Your Stories/Our Histories
Venue
Holiday Inn Kingston Waterfront, Princess Street
Kingston ON K7L 1A2
Canada