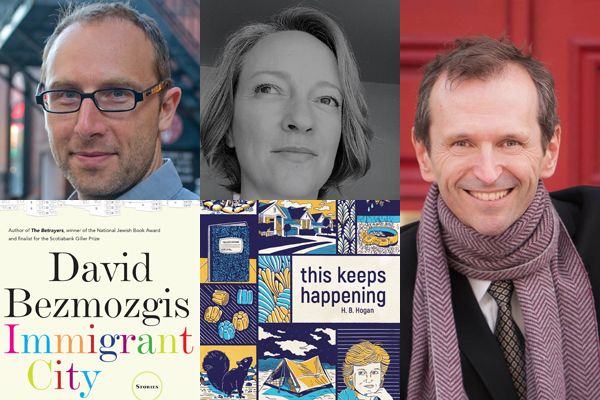 29. Eternity in an Hour: The Power of Short Fiction
David Bezmozgis, HB Hogan
Moderator Adrian Michael Kelly
Readings and Conversation
11:00am - 12:00pm.
Seneca said, "As is a tale, so is life: what matters is not how long, but how good." Many consider the short story the toughest form to master, but David Bezmozgis and HB Hogan have found unique ways to tell illuminating, sometimes difficult, and often personal stories in the short form. Joined by short fiction author Adrian Michael Kelly, David and HB talk about how they distill theme, story, and character, and why the twist at the end never gets old.
Event sponsor: Chris James
Media Sponsor: KROCK 105.7
Venue
Holiday Inn Kingston Waterfront, Princess Street
Kingston ON K7L 1A2
Canada