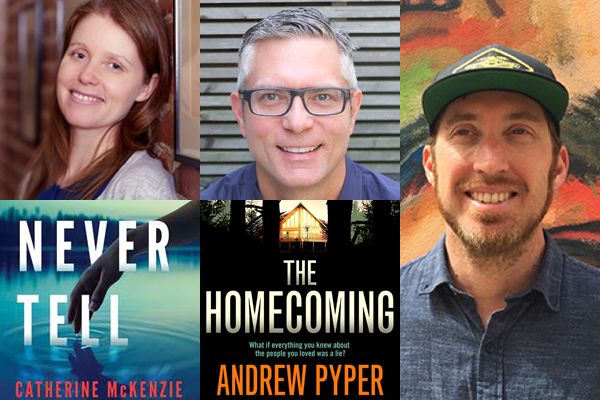 28. Spills, Thrills, and Reading Wills: The Fiction of Fear
Catherine McKenzie, Andrew Pyper
Moderator Marc Garniss
Readings and Conversation
9:30 - 10:30am.
Petrifying plot twists. Treacheries you don't see coming. Imaginations both out of this world and very much a part of it. Strap yourself in for some well-crafted and honest suspense with two of Canadas scariest writers, Andrew Pyper, and Catherine McKenzie. Moderated by Marc Garniss, Director of the Kingston Canadian Film Festival, this event will explore the deeper truths beneath our fears, and how to face them. You'll want to keep the lid on your free coffee!
Co-presented by Kingston WritersFest and Kingston Canadian Film Festival
Event sponsor: Balzac's Coffee Roasters
Venue
Holiday Inn Kingston Waterfront, Princess Street
Kingston ON K7L 1A2
Canada