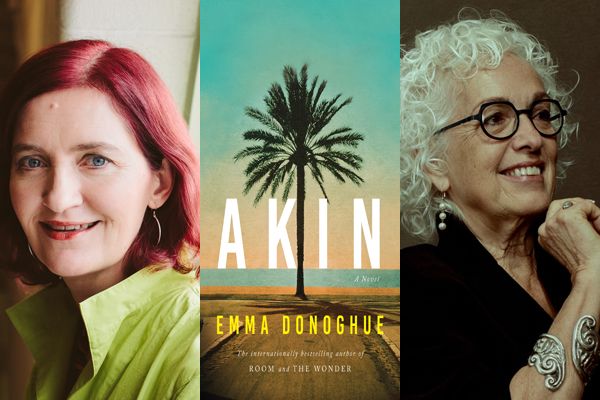 25. Robertson Davies Dinner
Emma Donoghue with Merilyn Simonds
Dinner, Keynote, and Conversation
6:00 - 8:00pm.
Doors open at 6:00 pm; dinner served at 6:30 pm
To celebrate the gift of storytelling in honour of Robertson Davies, beloved Canadian man of letters, we present writers whose work is of lasting impact. In 2019, we honour Emma Donoghue, internationally lauded author of unique works such as Slammerkin, Room, The Wonder, and her newest novel, Akin. After dinner, Emma delivers brief keynote comments and chats with Merilyn Simonds about the writing life, the importance of geography in fiction, and the challenges of telling stories on page, stage, and screen. Cash bar. Price includes gratuities.
Venue
1 Johnson Street
Kingston ON K7L 5H7
Canada