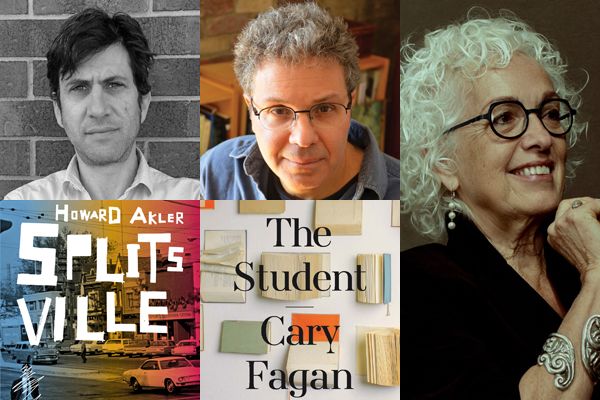 13. Two Authors, Two Women, Two Flights: Fiction
Howard Akler, Cary Fagan
Moderator Merilyn Simonds
Readings and Conversation
2:00 - 3:00pm.
Two women, each at the top of a flight of stairs. One grips the banister. The other does not. Bringing them together in this conversation are Cary Fagan, author of The Student and Howard Akler, author of Splitsville two powerful novels set in Toronto that chronicle the extraordinary changes the city has undergone, and move through time. Join Cary, Howard, and moderator Merilyn Simonds as they seek out the connections, emotions, and anxieties that serendipitously link their books.
Venue
Holiday Inn Kingston Waterfront, Princess Street
Kingston ON K7L 1A2
Canada