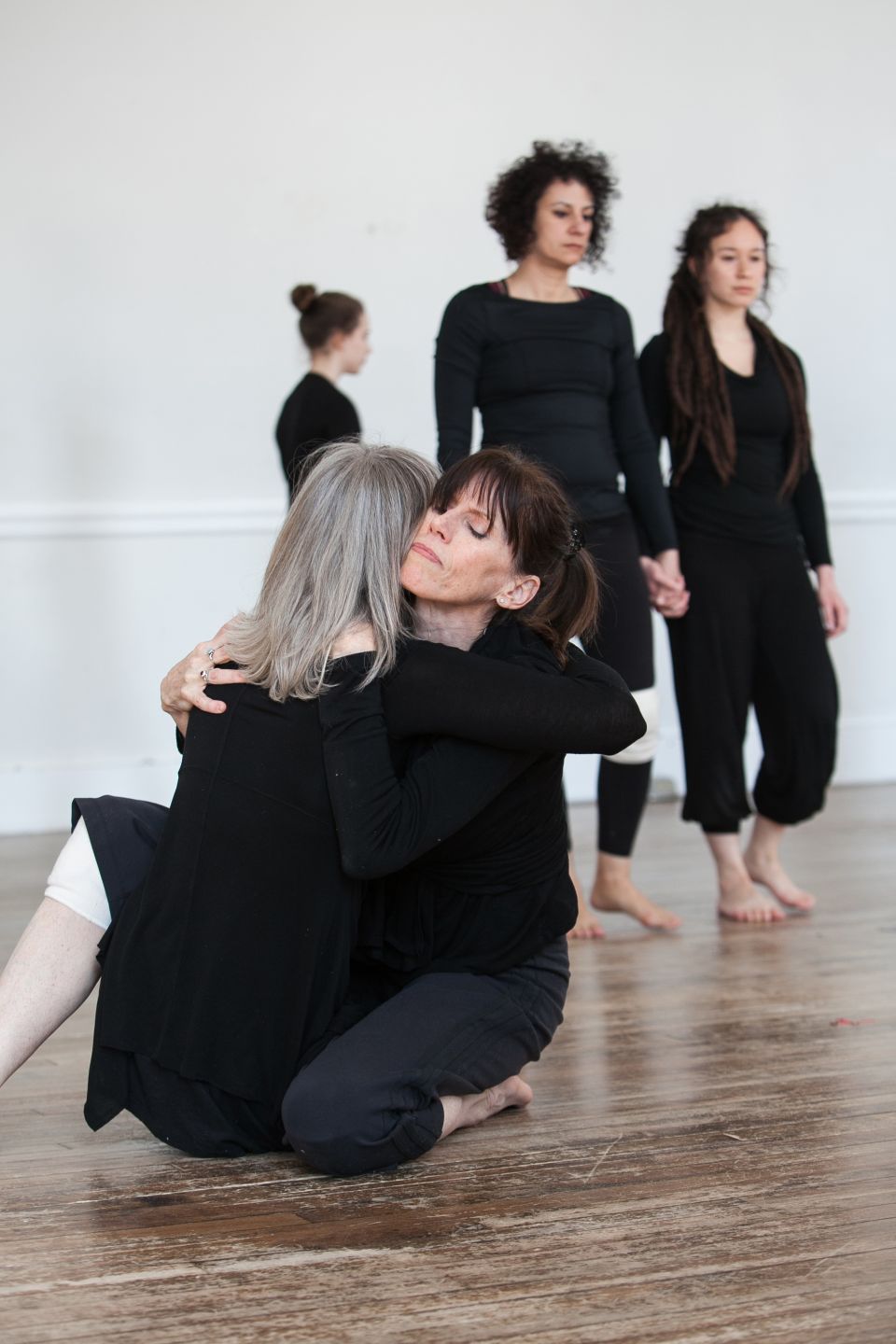 Artistic director, choreographer, and dancer Peggy Baker will be in residency at the Tett Centre for Creativity and Learning August 22-29. Presented by the City of Kingston, while in residence Peggy will present two unique dance/arts events that will provide our community the chance to engage with contemporary dance in different ways. 
Figures in Motion, presented August 25th, is a lecture presentation given by Peggy that explores how we can examine and appreciate dance as a visual art form. Move, presented August 29th, is a dance installation featuring Kingston community dancers that allows the audience to watch, contemplate, connect and change perspectives.
Please join us for a free performance of move in the Malting Tower, on Saturday, August 29th, at 7:30 p.m.  move is a dance installation for 16 performers who engage in a choreographic event that distills and illuminates fundamental dualities of caregiving and also of dance practice: touching and being touched (a basic modality for teaching and learning in dance); watching and being witnessed (the essential relationship between teacher and student, audience and performer); movement through the body and that same body's movement through space. move calls up a multitude of ancient and timeless images; earth being plowed, the molding of clay, the kneading of bread, a midwife at work, a storm gathering, the swell of an ocean, the movement of a glacier, the heaving of a continent, the passing of time…"
Admission is free but seating is limited, so please RSVP using the button below.
Peggy Baker is acclaimed as one of the most outstanding and influential contemporary dancers of her generation. Most recently, Baker has been named Best Choreographer by NOW Magazine's Best of Toronto Reader's Choice (2014). Among her many honours are the Governor General's Award for Lifetime Achievement (2009), the 2006 Premier's Award for Excellence in the Arts, the Order of Canada, the Order of Ontario, five Dora Mavor Moore Awards, the Toronto Arts Council's 2002 Margo Bindhardt Award, Honourary Doctorates from the University of Calgary and York, the 2010 Walter Carsen Prize for Excellence in the Performing Arts and a Queen Elizabeth II Diamond Jubilee Medal.